President's Bio
Dr. Stephen T. Anderson Transworld President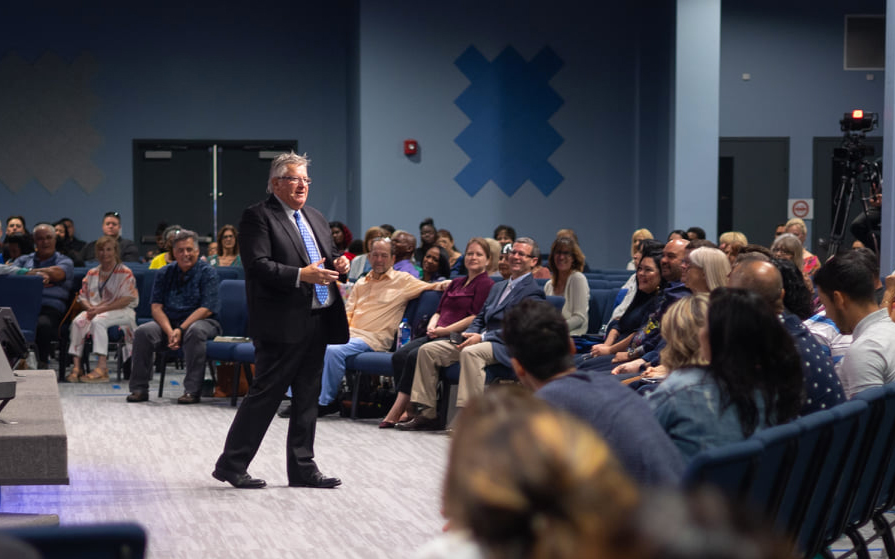 "Dr. Steve" was raised in Southern California. A Pentecostal faith filled educator and preacher of the Gospel. Celebrating 40 years of ministry, which began October 20, 1979. Married in 1980, to Christian singer, Deborah Kelley of Skyline Wesleyan, in San Diego, CA, and they both began itinerate and pastoral ministry together. They have 3 grown children and 8 grandchildren.
Dr. Steve has earned Associate through Doctorate degrees from School of Bible Theology Seminary and University, founded by his late parents, Drs. R.E. and Laura Anderson (both pioneers in Pentecostal ministry for 73 years).
He has worked in many different denominations and ministries, by all available means including TV, Radio, Publications, Pastoring, Evangelism and in Christian education, imparting and training men and women of God around the world, glorifying the name of our Lord and Savior Jesus Christ! Dr Steve was elected president of the Transworld Accrediting Commission International in December 2004, and continues to serve in that position.